CPX Interactive presents: An Online Display... →
CPX Interactive brings 'Strategy is the New... →
Battle of the Brands 2012 →
5 tags
Poolside with CPX Interactive →
An Evening of Drinks, Eats and SHARKS?! →
5 tags
Drinks, Eats and SHARKS?! →
'Beating the Heat' in the Lone Star State →
An Inspiring Day at AWNY's Women to Watch Luncheon →
Setting a CPXample →
A Month in the Life of a Saleswoman →
A 'Slice' of Sales Advice →
VIDEO: CPX Interactive Interviews EVP of Finance,... →
A Toast to Media: CPX Interactive attends the... →
Is Digital Just Following A Predictable... →
10 tags
Rebranding for Branding →
eMarketer: US Online Ad Spend Poised to Grow 20%... →
Interactive Day San Diego 2011: A Digital Crowd... →
8 tags
Watch
Video: Gary Bembridge on building a world class sales team at CPX Interactive
VIDEO: CPX Interactive CEO on the company's... →
CPX CEO on The Possibilities and Myths Surrounding... →
Rapping It UP: CPX Gets a Theme Song (from Saigon) →
From The Vault:: Retargeting, An Overview →
CPX Spain To Sponsor POPular Treat at IAB Event... →
CPX COO Rob Rasko on the Future of the Ad Network... →
Meet the CPX Italy Team! →
Hope everyone enjoyed Future of Media. We certainly enjoyed sponsoring it! http://tinyurl.com/y92q3h6
Yahoo to Spend 50% of Its Campaign Budget on Digital http://tinyurl.com/y8qcang (via @ClickZ)
12seconds - We'd like to introduce Polly Payne, the newest member of the CPX Mktg Dept! http://tiny12.tv/YZBZX
Thanks everyone for following us! Connect with CPX Interactive on Facebook too: http://tinyurl.com/ms3xyt
Hard to believe #adweek is almost over! CPX has really enjoyed being a part of it!
CPX Interactive Softball 09 →
The CPX Interactive team took a break from the office to get together for some old fashioned competition. Here are some photos from CPX Softball 2009: Click here…
Couldn't make it to ad:tech London? Check out this new post on the CPX Interactive blog: http://tinyurl.com/mchoaa
Reminder: CPX Interactive will be at ad:tech London tmrw and Wednesday! Swing by booth #262 and say hello!
When you're meeting new people at #OMMAGlobal today, just check out their badge (hanging from the trusty CPX lanyard) to catch their name!
CPX Interactive To Attend ad:tech London Next Week →
On September 22-23, CPX Interactive will join over 170 interactive media, advertising and e-Business suppliers for ad:tech London. We can be found at booth #262 in the exhibition hall throughout…
Hey #iMedia Brand Summit attendees, we hope you enjoy the CPX sponsored dinner tonight!
Are you at #iMedia Brand Summit? Be sure to say hi to CPX's VP of Sales, Stephen Shearin, & Dir of Sales, George Campbell!
Google inching toward becoming display advertising exchange? http://bwbx.io/ytEa
How ad networks have evolved (via @imediatweet): http://tinyurl.com/npu94w
Social Media Marketing Still Seen As an Effective... →
Creating a social media presence for their brand has proven a valuable way for marketers to influence brand reputation and awareness, in addition to improving search engine rankings and…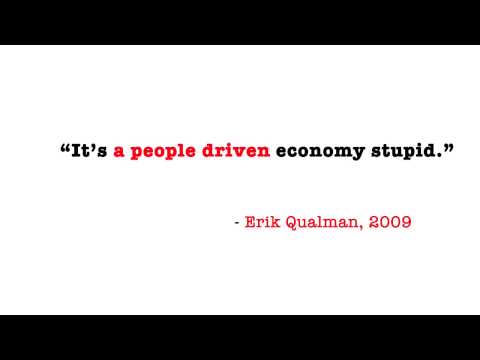 Using social media to reach younger buyers, Ford launches interactive microsite w/ a 2010 Mustang customizer: http://tinyurl.com/kok623
Learn More About CPX Interactive's Global Account... →
Display ads seeing CPMs stabilize… nice $ minded advertisers can still get much better CPMs thru the right AdNet http://bwbx.io/BkR3
"…when it comes to online advertising, smaller, and ostensibly less expensive, may actually work better." http://bwbx.io/BIyH
Online Display Drives as Many CPG Sales as TV http://tinyurl.com/m3uk8g